The Perfect Solution If You Want 1-On-1 Coaching From Watene Waenga, So You Can Reach Your Full Potential, Leave A Legacy And Become A Better Father & Partner In Under 8 Weeks...
Results Guaranteed - Follow Our Program & Change Your Life In 8 Weeks... Or We Work For Free!
Next round begins Tuesday 5th September 2023 !!! 
"Good leaders don't make excuses. Instead, they figure out a way to get it done and win" - Jocko Willink
Don't Risk Growing Old Regretting Not Being The Best Man Possible For Your Loved Ones. Take The Leap!
Extreme Actions = Extreme Results
 You are here for a reason, meant to be heard, and history will remember your name if you take action now. Your ancestors did not risk their lives to give you life so you could live an average existence without reaching your full potential. The Best Man Mentorship is the perfect gateway to building a life that produces your desired results. A life where you have all the money, happiness, love, sex, fulfilment and connection you truly crave.
YES! I Want To Join The Best Man Mentorship Program
Results Guaranteed - Follow Our Program & Change Your Life In 8 Weeks... Or We Work For Free!
Are you fed up with repeating the same cycles and patterns over & over in your life?
This rare & shockingly powerful mentorship opportunity is focused on reprogramming your subconscious mind for lasting change. It's about creating the life you have always dreamt of and becoming the MAN you need to be to get you there.
The Best Man Mentorship is dedicated to rewiring you so you can take your POWER back. It's an opportunity to let go of feeling unfulfilled in your life so you can finally discover who you truly are + give your family the best life they could possibly experience while on this earth.
Everything taught inside this 1-on-1 experience is proven & battle tested from the real transformational experiences of thousands of men. The result is...
✔ "MY LIFE HAS CHANGED"
✔ "MY LIFE IS BETTER"
✔ "I KNOW WHO THE FU*K I AM"
✔ "IVE GOT MY FAMILY BACK NOW"

It is your duty to make your bloodline mean something. Is it time you did something about it?
F*ck Yes! I'm Ready To Take Action
Results Guaranteed - Follow Our Program & Change Your Life In 8 Weeks... Or We Work For Free!
INSIDE THE BETTER MAN MENTORSHIP
Here Is Some Of What You Will Do/Get:
NUMBER 1
Finally Win The Chaotic Internal War
You will destroy the inner critic that keeps you on your knees in life. This mentorship will help you step up to break the pattern so you can feel excited about life again every day.
NUMBER 2
Step Up & Command Your Money
Master your ability to recapture positive control over your finances, so you can give your loved ones the life of their dreams.
NUMBER 3
Completely Eliminate Stress & Overwhelm
With military precision, planning and mental tools, we will show you how to stay balanced through those random extremely challenging days.
NUMBER 4
Create Sustainable & Consistent Energy
We will teach you how to create natural energy so you can give more, be more, do more and live more!
NUMBER 5
Overcome That Stuck Feeling So You Can Win
Overcome that stuck feeling for good! With proven psychological tools, prepare yourself for massive breakthroughs! Your family will look at you like a KING, not just a man.
NUMBER 6
Re-Discover The Confidence You Had "Back In The Day"
Rediscover your potential and watch your goals and direction in life take off! This is your opportunity to dive fully in so you can leave a huge/positive impact on the world.
HOW WE DO IT
Take you power back TODAY!
Power Clearing
We first get really clear on the current machine (programming) that is running your life.
On our opening call we will go through a process called a POWER CLEARING to clear the energy that is stuck in your sub-conscious mind.
Once this clearing has take place you will now have space to re-program your sub-conscious mind.
Reprogramming
In the opening week we will get clear on your future, You are either living in a road map of your future or a cycle map of your past. Once we have clarity of your future road map we will begin the work processes of the re-programming so that you have an internal machine that supports your future road map. Why is this so important ? 95% of your day is chosen from your sub-conscious mind. Through specific tools and timing we will program your sub-conscious mind to support your future road map in full.
Key Components of a Strong Man
Once the re-programming systems are in play we then focus on key components of a strong man. Rather than focusing on who am I? we focus on who do I want to become.We create this entirely.
Your body - physiology, it's important you take charge of your body not only in physical training but in every single way. This plays a big part in the life you're living right now.
Taking command of your time and money, and fostering leadership in yourself, your relationships and in your family.
Results Guaranteed - Follow Our Program & Change Your Life In 8 Weeks... Or We Work For Free!
What do the men who have

worked with Watene

have to say?
Results Guaranteed - Follow Our Program & Change Your Life In 8 Weeks... Or We Work For Free!
100% money back guarantee
Results Guaranteed - If You Genuinely Follow Our Program, Execute All The Steps & Show Up For The Coaching Sessions... Yet STILL Don't Change Your Life In 8 Weeks... We Will Work For Free!
BOOK YOUR SPOT - (There's Only 10 Available)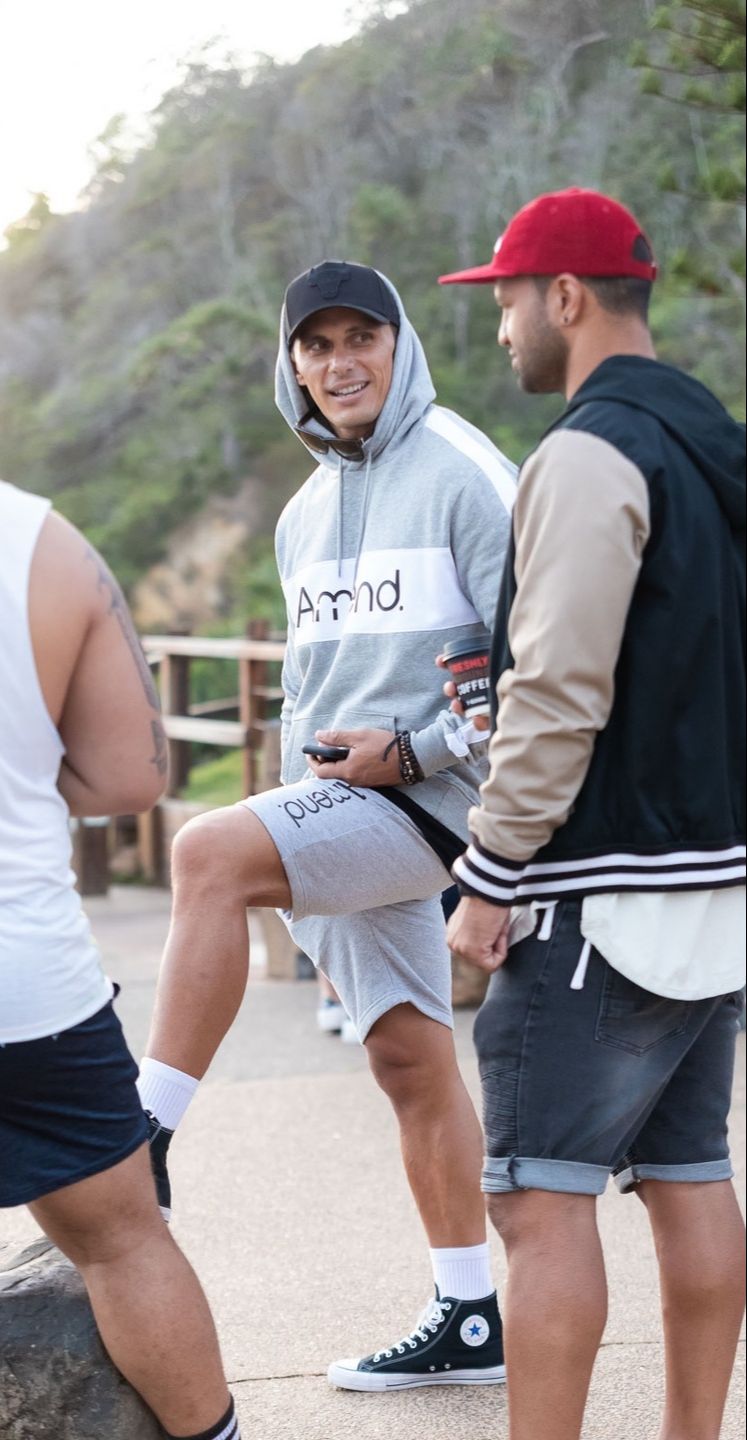 Your Coach :
Watene Waenga : My Story
Why I'm Qualified :
Death bed twice, bone marrow transplant, trauma filled childhood, a son born with brain and eye cancer, a daughter diagnosed with type 1 diabetes, single father to 3 children for 12+ years…
But my story

didn't stop there

…
I have experienced life on levels most will never. I found a way out of the trauma-filled, chaotic environment I experienced throughout my childhood. I was told I would be NOTHING, that I was unworthy of love.
I was frustrated that I kept doing the same things repeatedly that were not serving me, and I could not see a way out of it. I unshackled myself from what I was told and my frustrations of repeated cycles in my life by empowering myself with knowledge and experience.
But you don't have to travel the long road as I did. I have the expertise and also experience to have YOU unshackle yourself too.
I have served the mental health industry for 14 years and gained experience working with 10,000+ people. I commenced further education 10 years ago in Neuro Linguistics Programming and then counselling.
After certification, I began coaching clients specialising in healing and our fullest potential as humans.
I am the founder of Amend Movement, which has directly supported and coached 6000+ people in the past 3 years. I have the knowledge and experience that a lot of men DO NOT.
My 100% purest intention in creating The Best Man Mentorship is to help you radically transform your life for the better!
The Best Man Mentorship will wake you the fu*k up to your own excuses that are simply holding you back.
It will empower you to quite LITERALLY install new belief systems within so that you are empowered to take ownership of YOUR LIFE.
OK! I'm Ready To Invest In Myself - And For My Family!